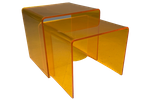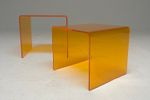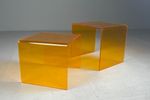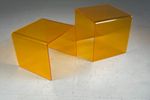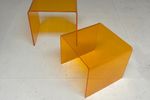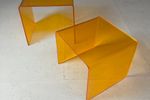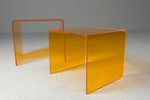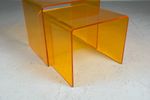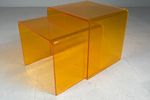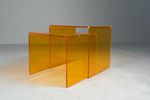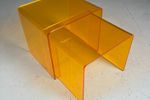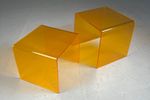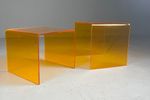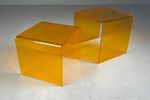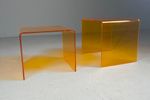 description
Mooie oranje set bijzettafeltjes van plexiglas. Heel leuk om mooie planten op te etaleren. In heel goede staat, nauwelijks gebruikss...

more
Dimensions
| | |
| --- | --- |
| Hoog | 45 cm |
| Breed | 45 cm |
| Diep | 40 cm |
delivery prices
Pickup for free in Antwerpen (antwerpen, BE)

Free

Delivery rates per province

+
Set Van 2 Vintage Bijzettafels Van Plexiglas.
Buy safely with Reliving
Your purchase up to € 1000 insured during transport
Money back if your purchase does not match the picture
Your payment is 100% safe. We pay out the seller only when you are satisfied
description
Mooie oranje set bijzettafeltjes van plexiglas. Heel leuk om mooie planten op te etaleren. In heel goede staat, nauwelijks gebruikss...

more
Dimensions
| | |
| --- | --- |
| Hoog | 45 cm |
| Breed | 45 cm |
| Diep | 40 cm |
seller
warranty
Includes purchase protection with refund policy.
delivery prices
Pickup for free in Antwerpen (antwerpen, BE)

Free

Delivery rates per province

+
environmental impact
By choosing this item instead of buying new, you are contributing to a sustainable future.