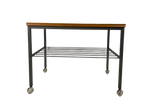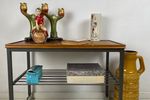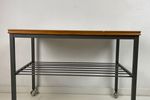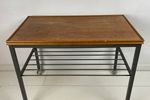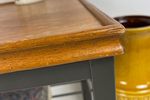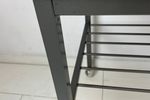 description
Ja joh, deze is toch de leukste! Wie heeft deze nou niet in huis gehad. En wie wíl deze nu niet in huis! Topper uit de 80's nu weer h...

more
Dimensions
| | |
| --- | --- |
| Hoog | 42 cm |
| Breed | 31 cm |
| Diep | 71 cm |
delivery prices
Pickup for free in Rotterdam (zuid-holland)

Free

Delivery PostNL

€11,95

You can choose delivery after adding the order to your cart
Vintage Tv / Serveerwagentje. Bijzettafel. Vintage Trolley.
Buy safely with Reliving
✅
Your purchase up to € 1000 insured during transport
✅
Money back if your purchase does not match the picture
✅
Your payment is 100% safe. We pay out the seller only when you are satisfied
description
Ja joh, deze is toch de leukste! Wie heeft deze nou niet in huis gehad. En wie wíl deze nu niet in huis! Topper uit de 80's nu weer h...

more
Dimensions
| | |
| --- | --- |
| Hoog | 42 cm |
| Breed | 31 cm |
| Diep | 71 cm |
warranty
Includes purchase protection with refund policy.
delivery prices
Pickup for free in Rotterdam (zuid-holland)

Free

Delivery PostNL

€11,95

You can choose delivery after adding the order to your cart
environmental impact
By choosing this item instead of buying new, you are contributing to a sustainable future.