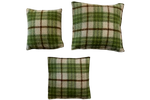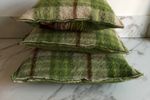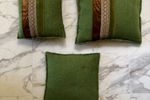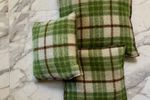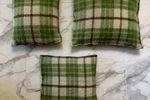 description
Set van 3 kussens, gemaakt van een vintage deken. Afmetingen Lengte x breedte x hoogte Grote kussen: Ca. 50 x 45 x 11 cm ( L x...

more
delivery prices
Pickup for free in Veendam (groningen)

Free

Delivery PostNL

€6,95

You can choose delivery after adding the order to your cart
3 Kussens Van Vintage Deken Gemaakt.
Buy safely with Reliving
✅
Your purchase up to € 1000 insured during transport
✅
Money back if your purchase does not match the picture
✅
Your payment is 100% safe. We pay out the seller only when you are satisfied
description
Set van 3 kussens, gemaakt van een vintage deken. Afmetingen Lengte x breedte x hoogte Grote kussen: Ca. 50 x 45 x 11 cm ( L x...

more
warranty
Includes purchase protection with refund policy.
delivery prices
Pickup for free in Veendam (groningen)

Free

Delivery PostNL

€6,95

You can choose delivery after adding the order to your cart